Visiting Ashley Wood Golf Club and looking for a place to stay, the following is a list of known establishments that you might like to consider.
Brook Farm, Winterborne Zelston
Tel: 01929459284
http://www.brookfarmdorset.co.uk/
Charlton Inn, Charlton Marshall
Info: A traditional Dorset Inn with a friendly atmosphere, ceiling beams and log fire serving an exciting seasonal menu, all freshly cooked from the finest local ingredients.
Tel: 01258453160
http://www.thecharltoninn.co.uk/
Crown Hotel, Blandford
Tel: 01258456626
http://crownhotelblandford.co.uk/
Crown Inn, Marnhull
Tel: 01258820224
http://crowninn-marnhull.co.uk
Fox Inn. Ansty
Tel: 01258 880328
http://www.anstyfoxinn.co.uk/
A Dorset country pub with accommodation, situated around 12 miles or so from Ashley Wood Golf Club.
Gorcombe
Tel: 01258452219
http://www.gorcombe-bb.co.uk/
Langton Arms, Tarrant Monkton
Info: Situated in Tarrant Monkton near Blandford Forum, Dorset, The Langton Arms has something to offer everyone including accommodation.
Tel: 01258830225
http://www.thelangtonarms.co.uk
Map: Click here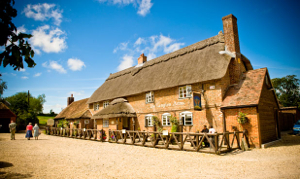 Launceston Farm,Tarrant Launceston
Tel: 01258830528
http://www.launcestonfarm.co.uk/
Portman Lodge, Blandford Forum
Info: A fine B&B in Blandford Forum only a few minutes drive from Ashley Wood Golf Club.
Tel: 01258453727
http://www.portmanlodge.co.uk/
Saxon Inn, Child Okeford
Tel: 01258860310
http://www.saxoninn.co.uk/
Swan Hotel, Sturminster Newton
Tel: 01258472208
http://swaninnsturminsternewton.co.uk/
The Fontmell, Fontmell Magna
Tel: 01747811441
http://www.thefontmell.com/
The Stables, Spetisbury
Tel: 01258480539
http://www.north-farm.co.uk/
The Willows, Shillingstone
Tel: 01258861167
http://www.willowsbandbdorset.co.uk/
True Lovers Knot, Tarrant Keyneston
Tel: 01258452209
http://www.trueloversknot.co.uk/
Whispering Chimneys, Iwerne Minster
Tel: 01747812412
http://www.whisperingchimneys.co.uk/
Contact us to get your accommodation listed on this page